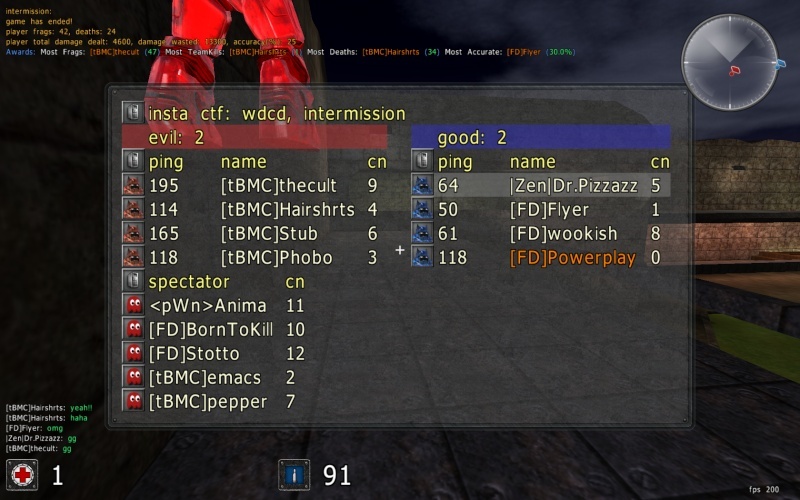 Dr.Pizzazz is victorious in placing 1st in his team, with 42 frags, and only 24 deaths.

Dr.Pizzazz defeats his brother, Barrett50 in a 2 on 2 on reissen.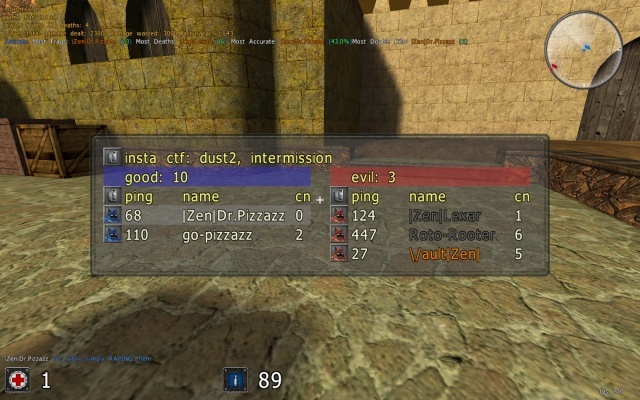 Dr.Pizzazz (with 43% accuracy) and [X]Echo-Echo (go-pizzazz) simply PWN other Zen in dust2 2 vs. 3.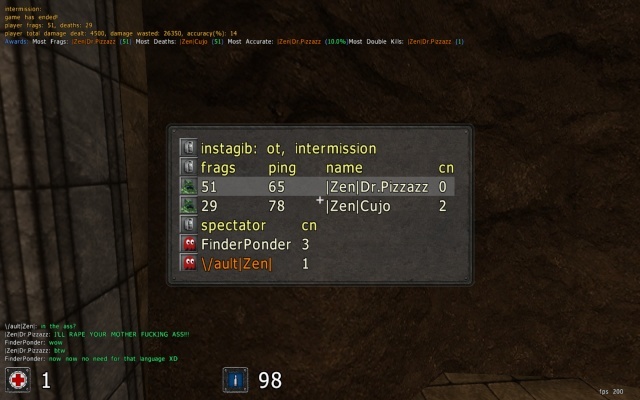 Dr.Pizzazz eats Cujo alive in his welcome-to-Zen celebration duel.

Dr.Pizzazz beats Killswitch (a rare occasion at the time) in a duel by 7 points. Killswitch remains a challenge for Dr.Pizzazz to beat.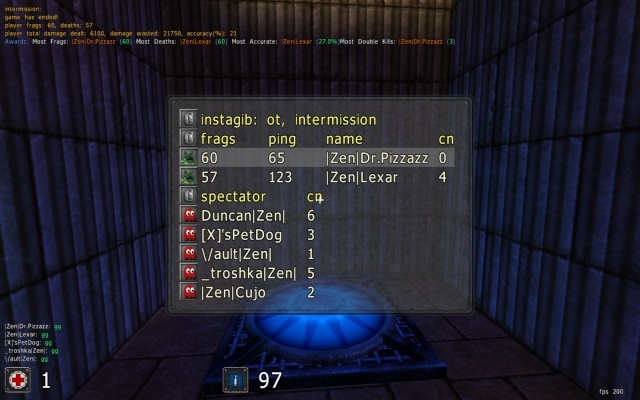 Dr.Pizzazz beats Lexar by a mere 3 points. Lexar is Dr.Pizzazz's arch-nemesis (in the clan) and likes to duel.

Dr.Pizzazz (go-go-pizzazz) and [X]Echo-echo (go-pizzazz) linger and talk while Vault and Lexar score 3 points. Then agrreing to RAPE the enemy team, we start pwning and earn 5 points for the win. Dr.Pizzazz wins most accurate with 34%.

pizzazz y dont u ever play me on my maps?

-As subtle as a flying brick to the face!!! Killswitch for fuckin president!!!



---

---

Posts

: 81


Points

: 2956


Reputation

: 13


Join date

: 2010-01-20


Age

: 26


Location

: North Carolina



---
Permissions in this forum:
You
cannot
reply to topics in this forum